Tejas completed 13 years of business on Nov 23, 2021. I am very grateful to all my customers who have supported Tejas Jewellery over the years.

I celebrated the anniversary with a small group of long-term customers, friends, and my staff at in the shop to acknowledge and show gratitude for the support I have received over the years and especially during these challenging times of pandemic.

As per our custom, every anniversary Tejas reveals a new collection picked from our rich traditional and diverse art. I discovered the art from the tribal community of Patwas from Rajasthan during my recent visit to Dastkar at Delhi. Historically, Patwas, were silk and cotton thread weavers. Over the years, they also started making tassel earrings, glass bead stone necklaces wound with colourful cotton threads that have now become fashion statements. Tejas's Patwa collection starts at Rs. 350
This birthday was very special as the entire function was organized with tie-ups with small, local businesses.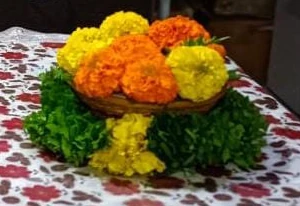 Anna Varghese of Rose Shop Trivandrum made our small store into a beautiful "green" shop with her floral arrangements and decorations. Citrine and yellow topaz are the gems associated with the birth month November and in line with that all the flowers were in bright yellow and flaming orange with green leaves as highlights. Anna can be contacted in face book or Instagram @roseshoptrivandrum
The birthday cake was sponsored by Rajani Nair of Rajj bakes and as always, she did a fantastic job! Rajani caught the pulse of the store by making a worli pendant bead necklace. The tasty cake was so beautiful that it required a little courage to cut into pieces! Rajani can be reached @rajjbakesbyrajaninair.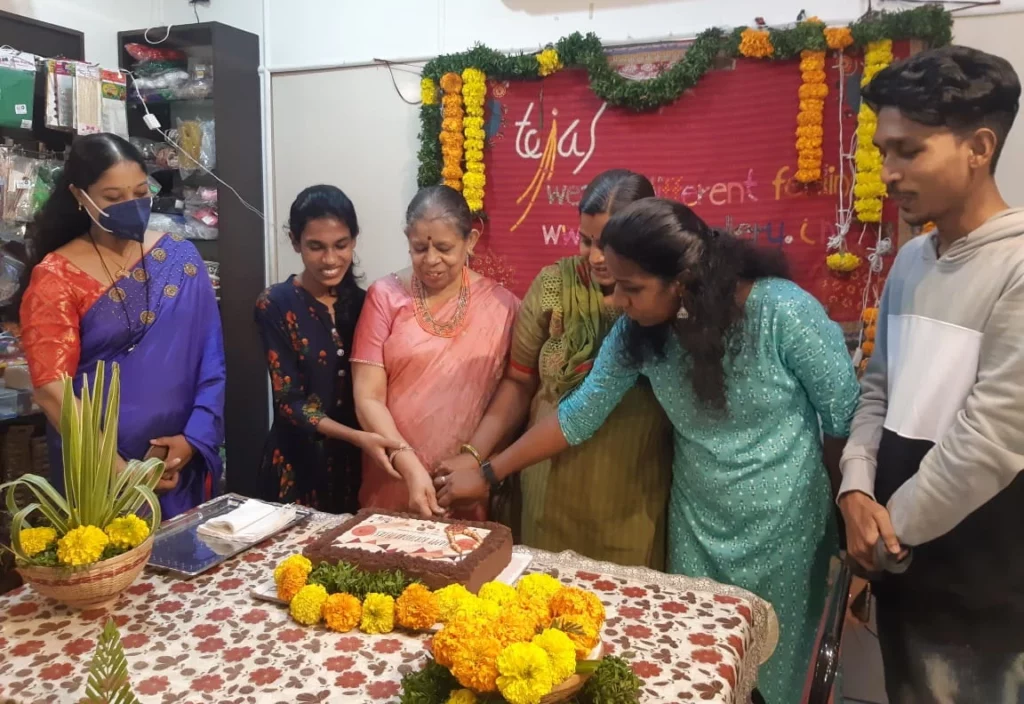 Along with the delicious cake, a piece of tasty Samosa from Ovenly was relished by all the guests. Hema Edwin of Ovenly can be reached @ovenlybyhemaedwin.
A small gift hamper consisting of dry fruits was arranged by Sajna Naufal Ali of Nuts N fruits shop. This was well appreciated by the guests and Sajna has some amazing options of nuts and fruits, and she customizes gift hampers according to the budget. Sajna can be contacted @nutsandfruitsbysajna.
The idea of collaboration got seeded in my mind at the Business Shower meet on 14 November conducted by Minu Mary Mathew for the women entrepreneurs of the Facebook group" Girl boss going places". Minu is also a business coach, and she can be reached @thearterywoman